I'm your herbal practitioner
Together, let's empower your health with plant-based medicine
Do you need support with your wellbeing?
Feeling fatigued or anxious?
Hormone imbalance getting in the way of life?
Concerned about gut health - bloating, indigestion, IBS?
Sam's journey to becoming an Herbalist and Naturopath
I am a qualified Herbalist and Naturopath, qualifying from The College of Naturopathic Medicine in London where I am now a clinic assistant. Integrating this with my knowledge and experience in the field of Analytical Chemistry provides a strong scientific foundation to my practice.
I believe in working holistically with my clients to discover the root cause of their presenting conditions, using techniques such as pulse and tongue diagnostics as well as studying the irises (iridology). Areas of expertise include hormonal health, post viral fatigue, digestive health and anxiety.
I have a passion for empowering and educating clients, supporting their journey to wellbeing.
Almost one-quarter of pharmaceutical drugs are derived from botanicals e.g. aspirin from willow; levodopa for Parkinson's from broad beans; digoxin from digitalis to name a few.
What my clients say
"Having tried and tested the alternative medicine approach since a few years back, Sam is an outstanding practitioner. She is extremely thorough from the initial consultation to the follow up appointments.
Sam is also someone that is able to look at the bigger picture and bring in her knowledge of Ayurvedic medicine and how the food really matters in your healing journey, which is how she stands out from a lot of other practitioners."
Address
Rooms for Therapists
1A Belmont Rd, Chiswick, London W4 5UL
September 8, 2022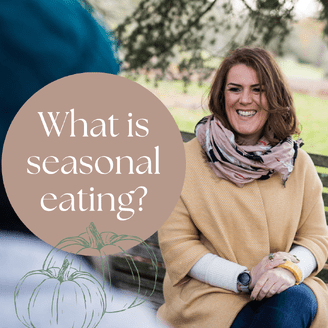 Eating seasonally means eating foods that are naturally in harvest at that time of year, such as strawberries in June and butternut squashes in October. This usually goes hand in hand with eating local produce and so also better for the planet....
read more