Let's book a time to talk about your health concerns
Before you arrange a time to speak with Sam, we'd like to ensure you understand the consultation process ahead of you.
The initial consultation will last 60-90 minutes and can take place over zoom, in person or via telephone.
A detailed case history will be taken covering all the systems of the body and past medical history.
Pulses will be taken as well as an examination of the tongue and irises as naturopathic diagnostic tools.
A bespoke herbal preparation will be formulated which could be a tea, powder or tincture.
Additional dietary & lifestyle advice will be suggested to support your health goals.
Please ensure you have at hand any medications and/or supplements being taken and the results of any recent medical tests if available.
What is the cost?
15-minute free initial assessment via telephone/zoom
Initial Consultation (90 minutes) £90 plus cost of herbs
Follow-up Visit (60 minutes) £60 plus cost of herbs
Mini Consultation (30 minutes) £45 plus cost of herbs
Dispensing Fee (repeat prescription without consultation) £15 plus cost of herbs
Please note cancellations with less than 24 hours' notice will incur the full consultation fee
Terms & Conditions (disclaimer)
Please note that information and products on this site are not a substitute for medical treatment or diagnosis. Consult your healthcare practitioner, especially if pregnant or taking prescription medicine.
Contact me to book your consultation
Address
Rooms for Therapists
1A Belmont Rd, Chiswick, London W4 5UL
September 8, 2022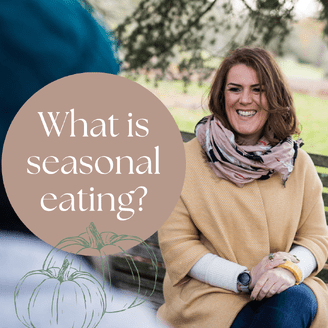 Eating seasonally means eating foods that are naturally in harvest at that time of year, such as strawberries in June and butternut squashes in October. This usually goes hand in hand with eating local produce and so also better for the planet....
read more